Test Pattern Generator
The Test Pattern Generator can be used to calibrate the color, brightness and contrast settings on your secondary display. You can also view the Overscan areas, and adjust your displays as required.
To activate the Test Pattern Generator, select Options -> Video/CD+G -> Test Pattern Generator -> Display Test Pattern
Display Test Pattern - turns the Test Pattern on/off.
Display Overscan Graticules - turns the overscan range lines on/off.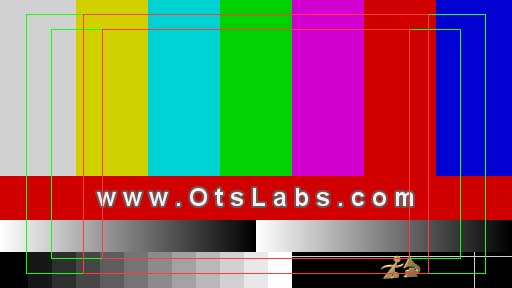 Tip: The Options -> Video/CD+G menu options can also be accessed by right-clicking your mouse on the middle video display, when they are visible. This is the suggested method, as it is the quickest way to access the Video/CD+G features.